WILD LOVE SWITZERLAND – A journey into tribe and belonging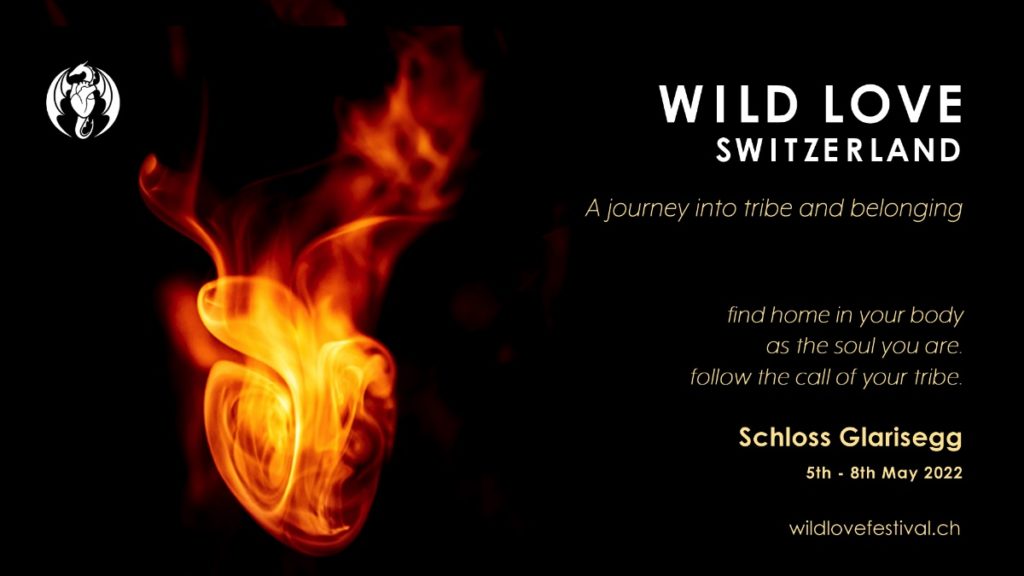 We want to invite you on that journey. Exploring the topics of Tribe and BeLonging. We will dance between synergy & sovereignty, look at the dynamics between the individual & the collective, body-mind & soul, where we came from & where we might be going. Experiences will take the form of experiential explorations, rituals and workshops – following a choreography leading us deep into ourselves and the group heart.
We dive into this Journey through Woman Embodiment and Men Initiation, Meditation, Cacao Ceremony and Heart Singing, Orgasmic Yoga Ritual, Mandala Breathwork, Feral Intimacy and Tribal Intimacy, Ecstatic dance, Presencing Silence, Recovering our Ancestors, Skinning Ritual, Jam Sessions and Temple Nights.
This will be a blast. One that will go deep.
Feel whether there is a calling. Trust yourself. Make a choice. And act.